The Kathleen Area Historical Society is an active participant in the Historical Marker Program offered by The Polk County Historical Commission ("PCHC") to recognize and encourage the preservation of local history. The PCHC marker program awards the designation of "Polk County Heritage Site." Marker topics include persons, events, institutions, buildings, ethnic groups, churches, sites, communities and cemeteries. Historical markers educate the public about Florida history and spark interest in preserving aspects of local history that are important to a community.
There are currently four historical markers on display in the Kathleen Area through this program.
The Carpenter's Home,
installed at 771 Carpenter's Way in 2016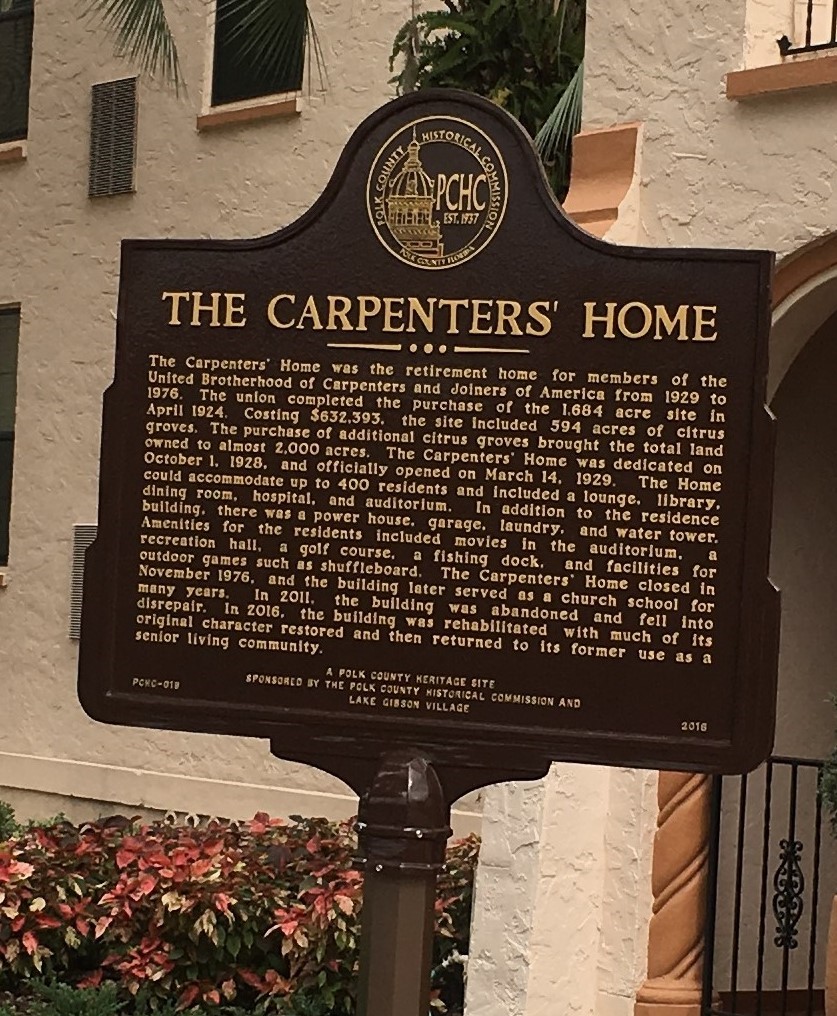 The Socrum community, installed in 2017 at
Bethel Baptist Church, 3125 West Socrum Loop Road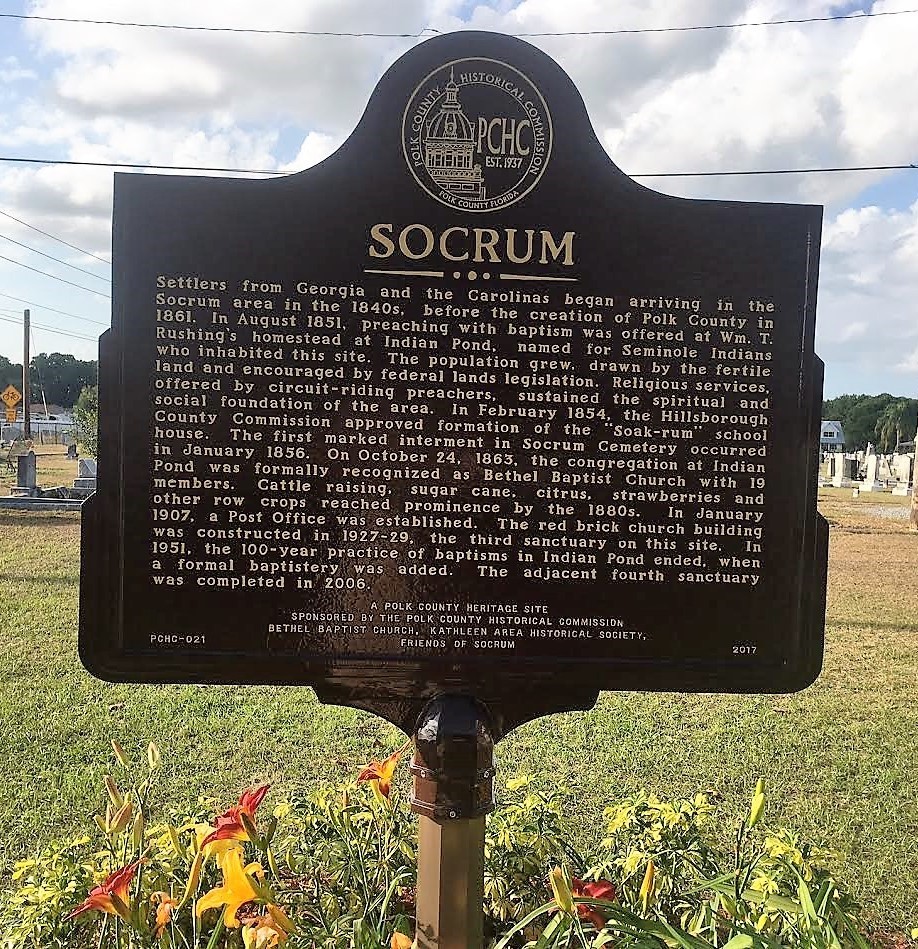 The Kathleen Baptist Church,
installed in 2020 at 3939 2nd Street NW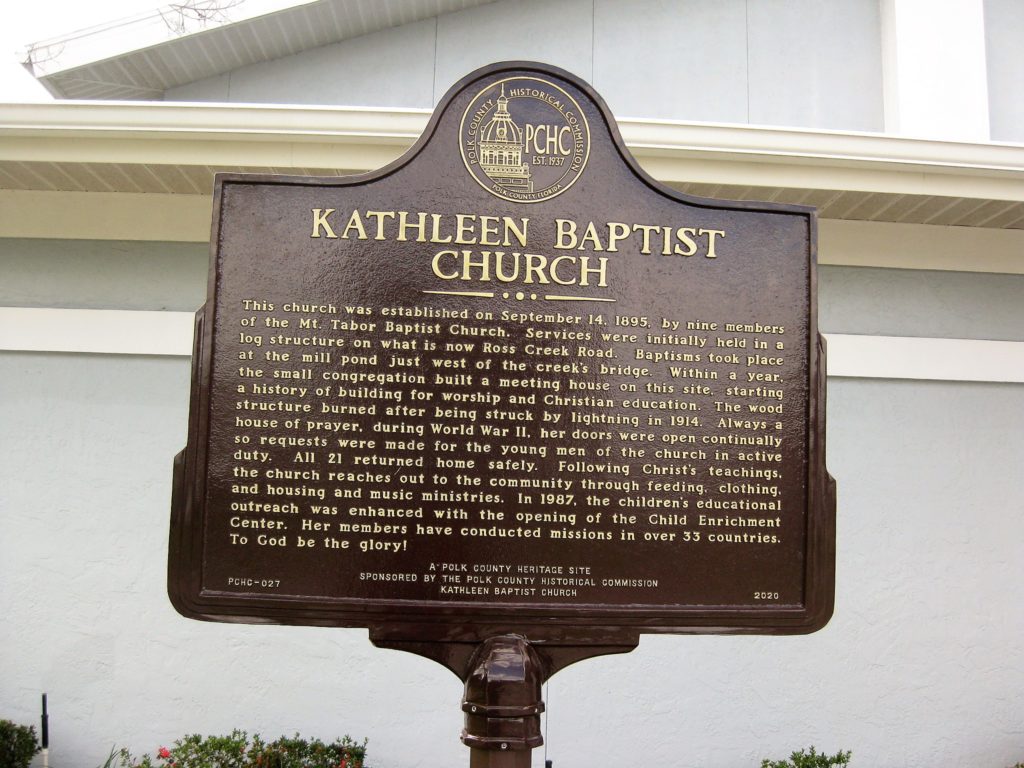 An additional marker at Green Pond Baptist Church, 5995 Greenpond Church Road, was installed through the efforts of a local pioneer family.
Kathleen School at Kathleen Middle School, 3627 Kathleen Pines Avenue, Lakeland (Kathleen)
installed on March 12, 2022. Side 1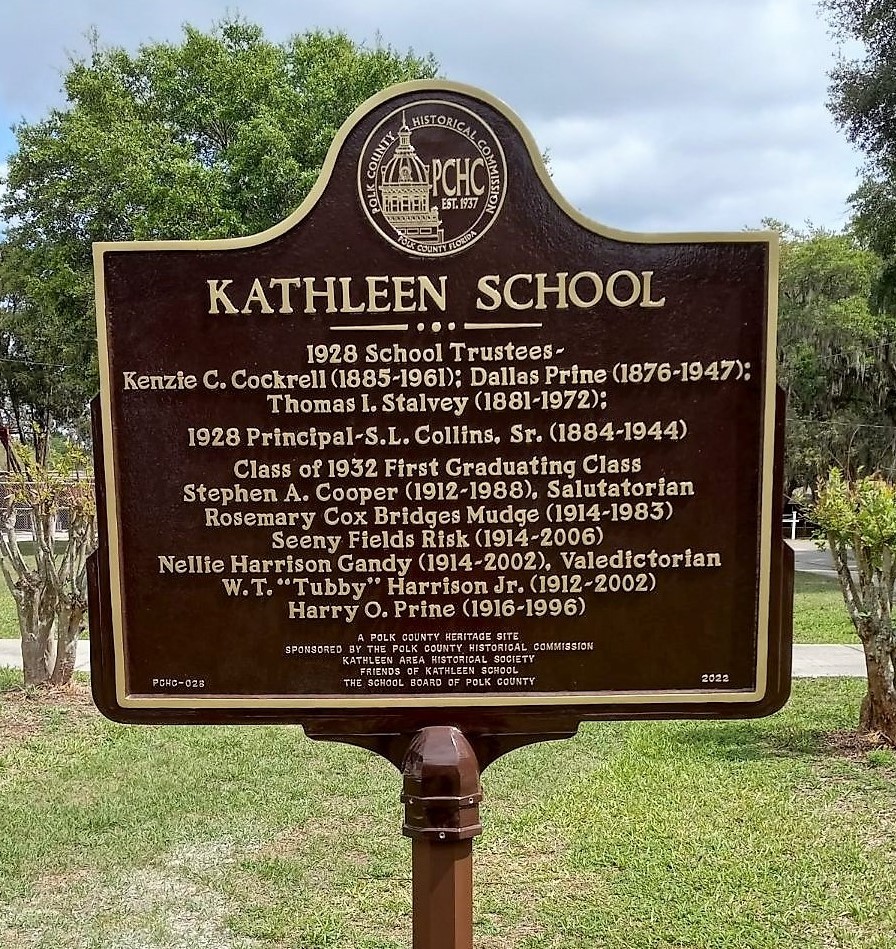 Contact us and we will put you in contact with the Polk County Historical Commission to learn more.